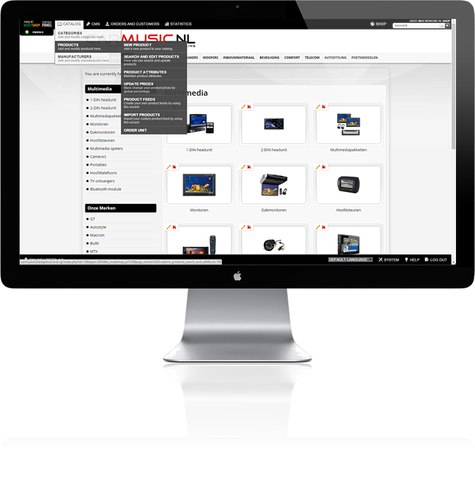 E-commerce solution TYPO3 Multishop
Setting up a web shop has never been that easy, with the click & play TYPO3 plugin Multishop. Multishop puts you fast into e-commerce business and is incredibly user friendly.

Most web shop solutions provides a seperate back-end system for updating the catalog. In Multishop the backoffice is integrated to the front, giving you the ultimate "What You See Is What You Get" experience. The maintenance happens in the front-end, so you see directly how your customer sees it.
Multiple stores within the same page tree
Unlimited categories, manufacturers, products, product attributes, product relatives and product specials
Easily create more functionalities by form of installing additional Plugins (check our Addons page)
Combines online shopping functionality with Enterprise CMS for the best E-commerce experience